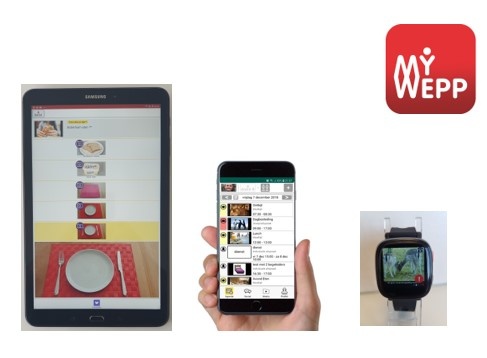 Take all your information along: a Personal app on your telephone or a  Guide pictowatch.
People with Korsakovs syndrome forget a lot: appointments, medication, birthdays ....
To overcome the loss of memory the MyWepp app offers reminders, medication guidance and support, instructions, safe chatting and alle kinds of mediacontent. .
The number and intensity of functionalities and signals from MyWepp can be adjusted or every single user. Caregivers do this with the management app on their smartphon of computer. 

MyWepp offers tools to create all kinds of instruction, based on the specific needs of each client.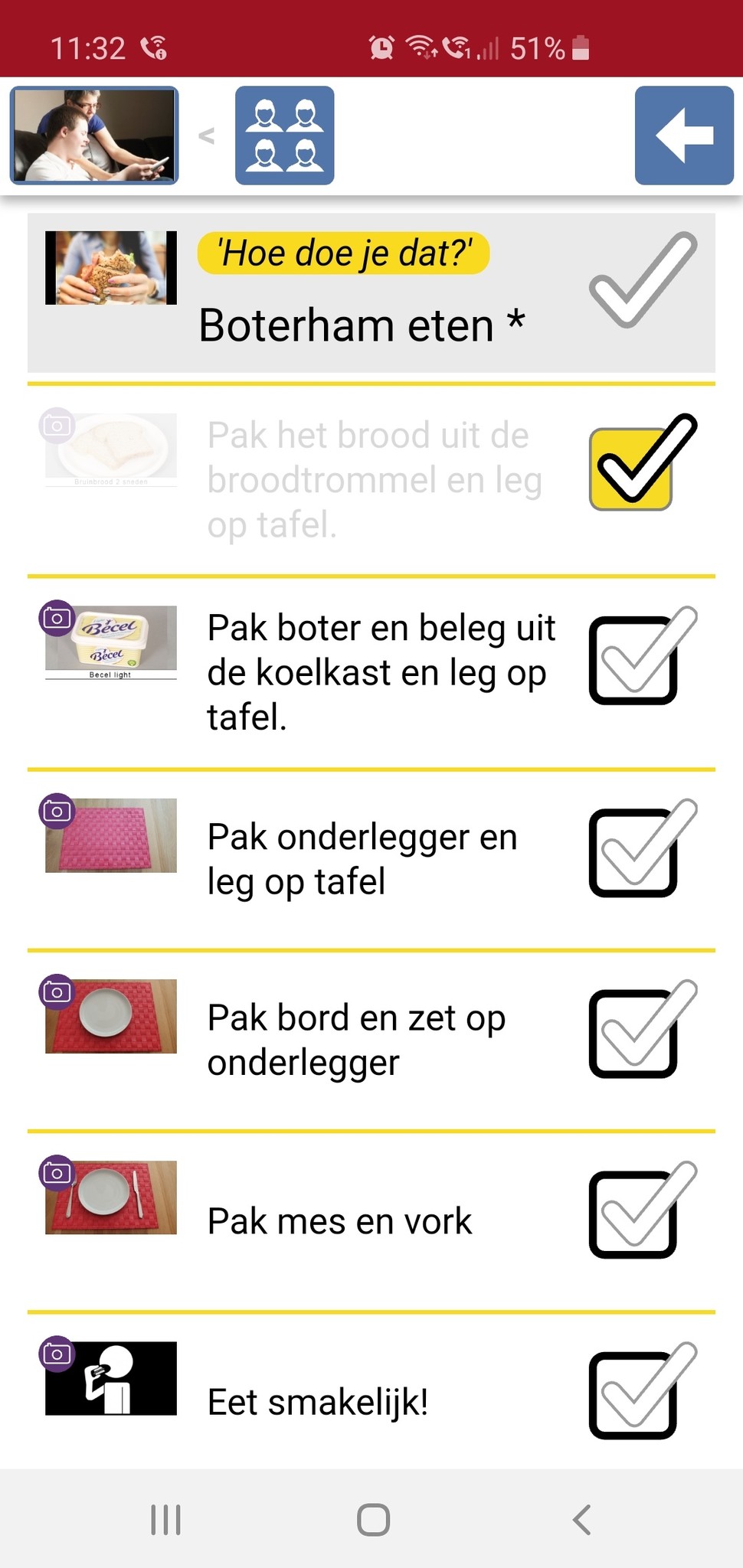 To use the Mywepp personal app you need a subscription (you can try it 1 month for free first) The app is available in the Playstore (Android) and Appstore (iOS).
The subscription includes the costs of all accounts for the management app for formal and informal caregivers of the client. 
Pictowatch
If the client can handle enough sensations like reminders, calls etcetera the Guide pictowatch can be of help.
With the management app caregivers can adjust the behavior of the watch into detail: sounds, vibrations, read out loud.
The client can't forget the watchm it is around his/her wrist.
The watch can offer an onscreen SOS button to call for help and remote support.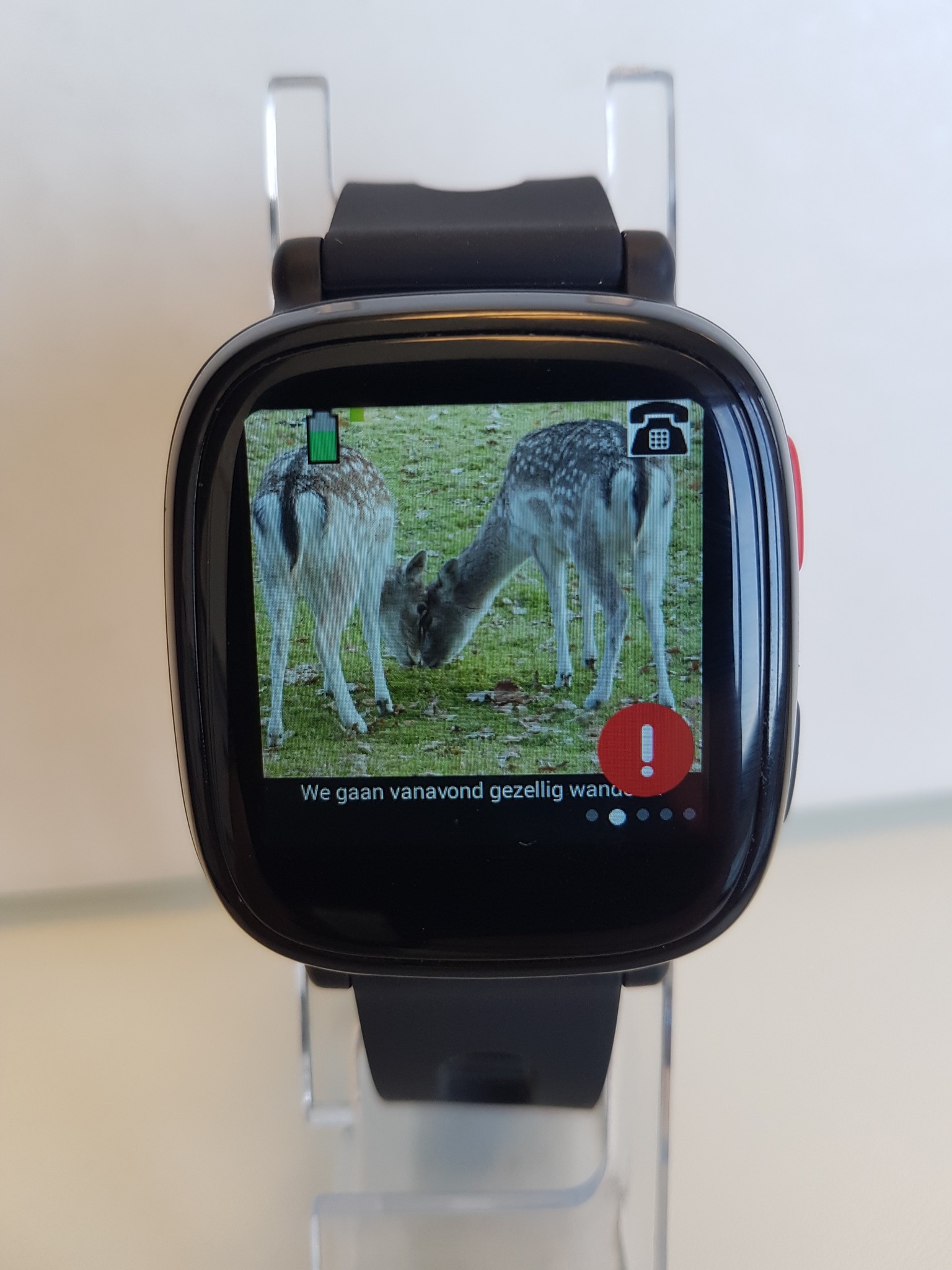 Costs

A private subscription of MyWepp costs  78,- Euro per year plus onw time costs of 30,- Euro for starting the account. You can choose to try the app first for a month for free.
In the case of a pictowatch the additional costs are 290,- Euro.
Buy it or try it first?