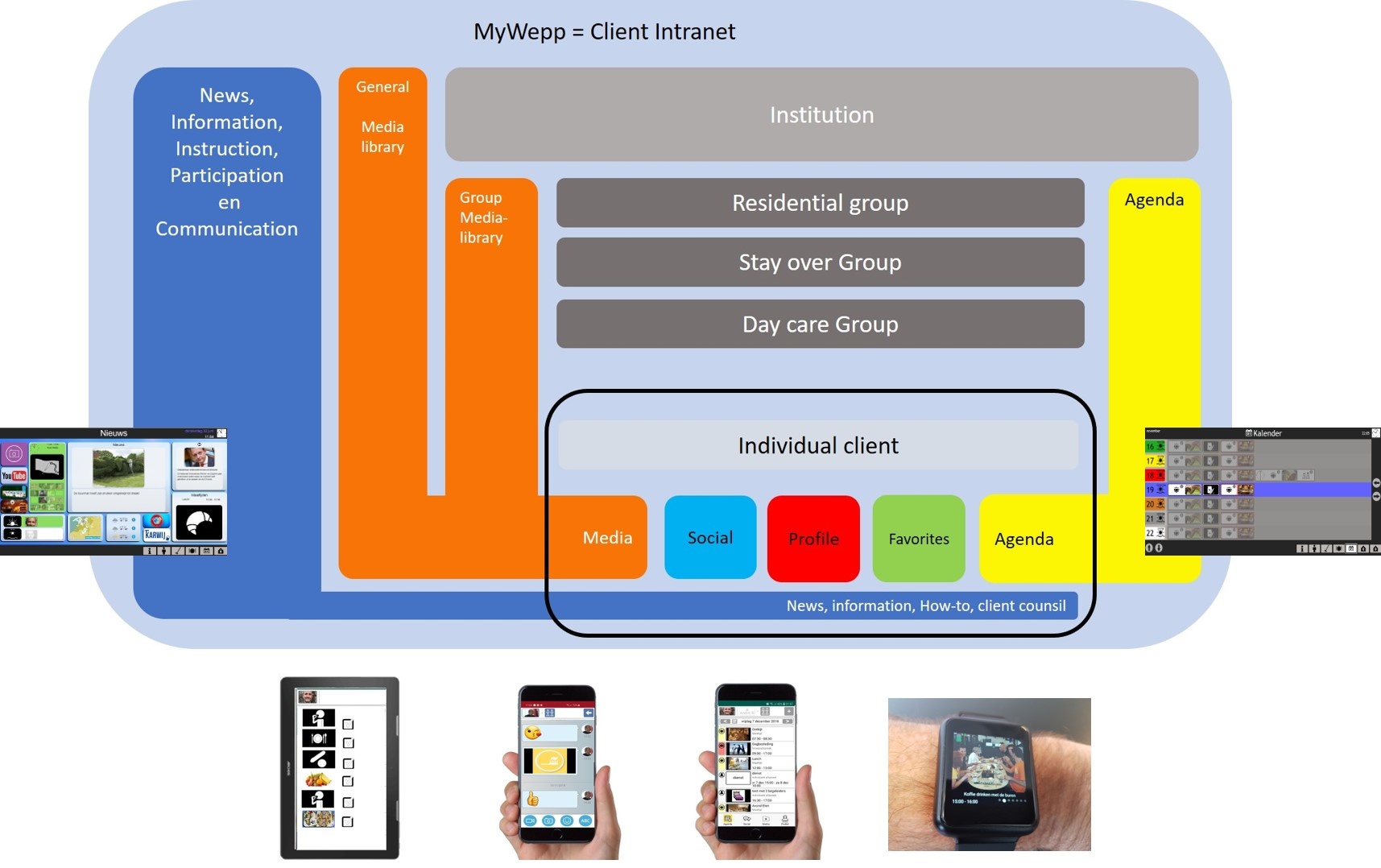 Then every client and every formal and/or informal caregiver can have a personal account in that domain to use MyWepp.
A central administrator creates these accounts and determines which 'role' (a combination of rights to use certain functionalities, have access to certain data, help specific clients etcetera.).
Parts of this administration can be delegated to parts of the organisation or even to individuals.
So Clients and (in)formal caregivers can have the right to use certain functionalities and acces certain information, for instance
> a diary with personal appointments and from certain groups they are a member of,
> and/or they can have videocalls with certain contacts,
> and/or use an SOS button to reach someone for help,
> and/or have access to (part of) a personal dossier,
> and/or see the news from the organisation
etcetera.
For every person can be determined what device they use: phone, tablet, watch, wallscreen (in the hallway or day care location)
We call it an 'Intranet' to stress it safety, but it can be used in a safe way at every location where (mobile) internet is available: at a location of the organisation, at home, while being on the move....
MyWepp doesn't share data with any external party! The only way users can have access to for instance Youtube is with a limited certain playlist, we disable advertisement and automatically generated suggestions for video's to watch.