Residential groups, and stay over
There are already more than 200 residential- and stay over groups that in The Netherlands and Belfium that use MyWepp. See Experiences)
Generally such a group uses a large interactive wallscreen with all kinds of News (and games!) and several planning tools (picto's)
One of the important features is that clients can see at the group (but also at home in case of stay over) who is going to work when they will be present in the group. That saves a lot of stress.




The formal caregivers (end sometimes informal caregivers) manage the news and planning screen with an app on their personal phone or tablet. (Or the webversion on their computers)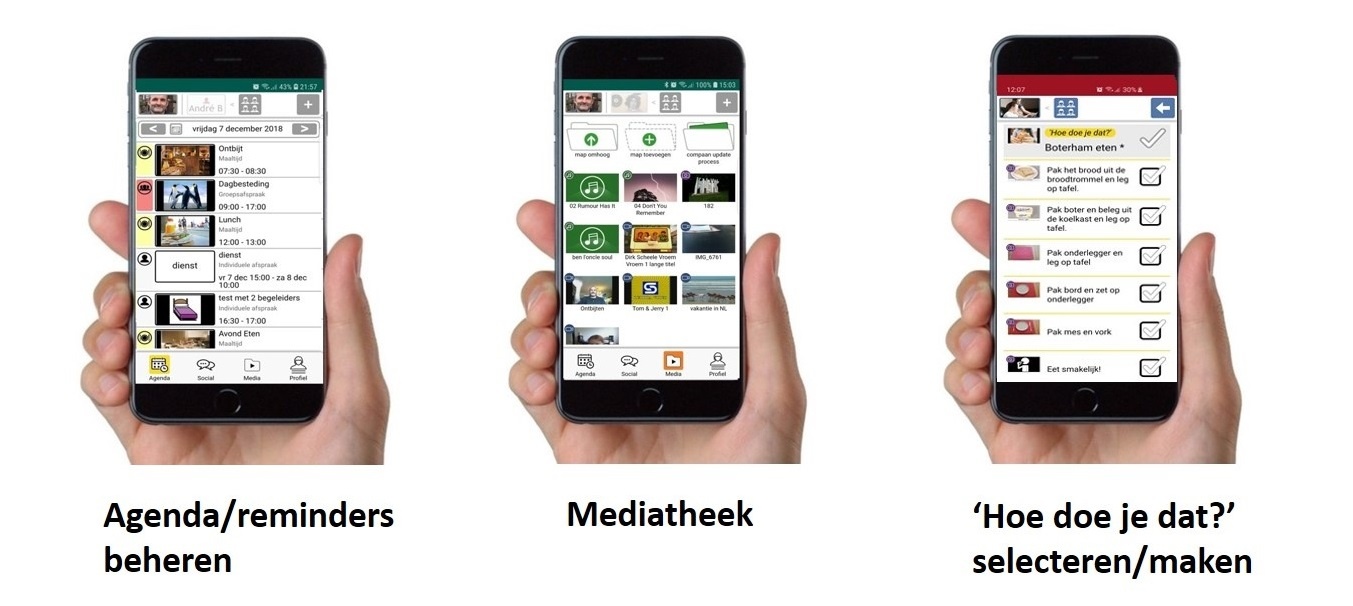 Clients feel a lot more independent and therefore more mature when they can look up appointments, tasks and instruction themselves. Now they don't have to ask someone!
And that saves caregivers time, which they can spend on other activities.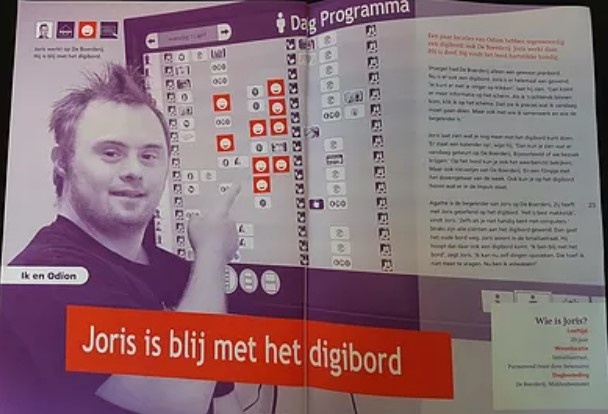 Want to know more?