Residential groups, day care and stay over
Wallscreen with News, Information and planning.
Over 200 residential and stay over groups in the Netherlands and Belgium use MyWepp.
Usually a residential or stay over group use a large wallmounted screen with News and information. Furthermore the screen offers a selection of several Planning screens: Personal schedule, Grouptasks, Meals, When is which caregiver present?
Not only clients use the wallscreens: also formal and informal caregivers use them for information.

Management app
Formal and informal caregivers manage these wallscreens with the Personal app on their smartphone or tablet. There is also a website to manage it on a PC or laptop.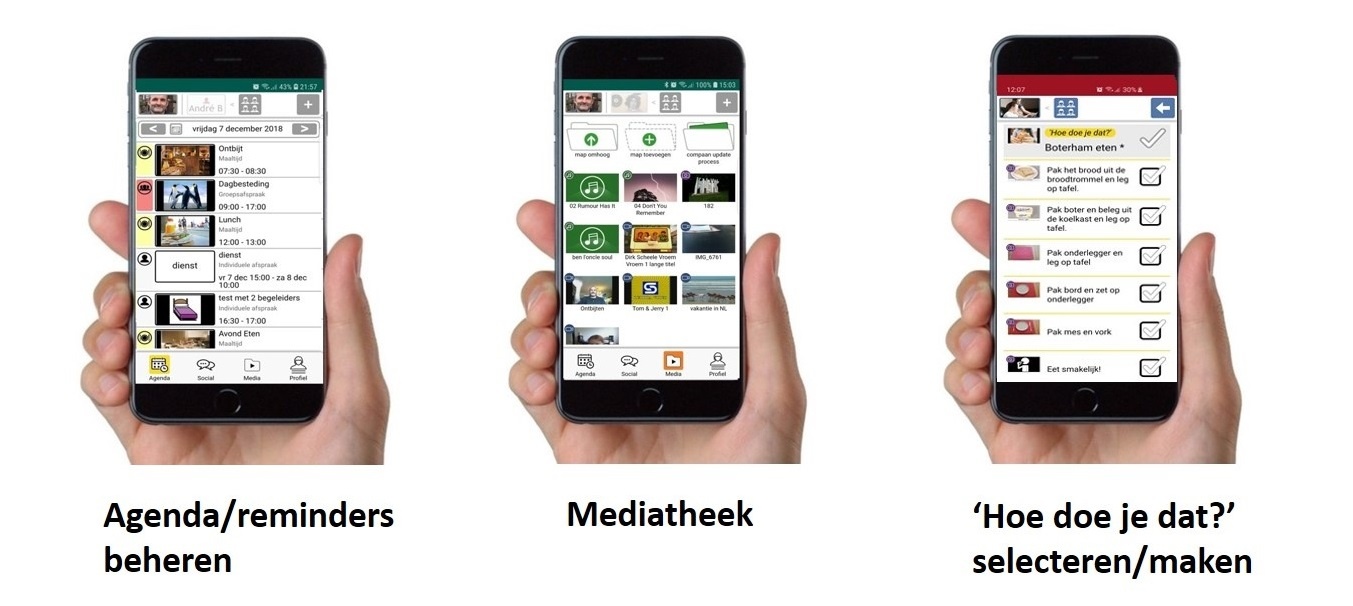 These pictures show 'Manage agenda/reminders', 'Media library', 'Select/creatie an How to'.


The result is that clients feel more indepenent: they don't have to ask everything: they can look up themselves what to do, how and when. 
Formal and informal caregivers don't mind less questions: they see their clients grow and have enough to attend to themselves. 


Pictowatch

The MyWepp Guide pictowatch offers the client: 
1. Reminders of important appointments and tasks,
2. Calling without buttons,zonder knoppen (maar wel met foto's van de contacten)
3. Monitoring,
4. Alarm, 
5. Remote assistance.
Formal and informal caregivers manage the agenda and other functionalities of the pictowatch with their Personal app on smartphone/tablet.
More information?
Contact us: [email protected]